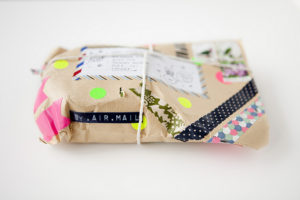 It's the digital age, everyone is on the internet. Most companies have transferred their focus towards social media marketing and email blasts to reach their target market and retail the SEO. While Twitter, Facebook, LinkedIn, and everything in between have been proven to be a successful way to connect, we tend to forget the traditional ways of reaching customers.
Companies utilize direct mail in many ways:
• Letter packages
• Catalogs
• Flyers
• Postcards
• "lumpy" mail
Here's why your company can benefit from a forgotten form of marketing.
Higher Visibility
Instead of having it delivered to our homes, junk mail is now cluttering up our inboxes. When sending out email blasts, you are just one along with several other companies who are filling up that customer's email trying to gain their attention. Eventually they stop paying attention and the effort is useless. Per a study by the DMA, direct mail returned a 3.7% response rate in 2015 versus email at 0.1%.
Direct mail catches the eye of the customer. They can hold your brand in their hand and are forced to open it. While mail servers may filter emails that look like spam, the postal service ensures delivery. While it may be more expensive, it has the potential to pay higher returns in the long run.
It's Personal
It's like putting the red bow on top of the car, a handwritten letter, or a phone call instead of a text. Direct mail is more meaningful. Whether it be an advertisement, a letter, or anything in between, direct mail seems like more of an invitation than spam sent to an email. No matter the way it's done, there was more of an effort put forth and customers will notice that.
It's Targeted
With direct mail, reach out to customers in your market who are most likely to respond to the campaign. Decide the market that is worth penetrating and make sure you understand their needs before saturating their inbox. Just like email, you want to send out mail that is relevant to the customer and which they will respond to. Target your efforts to create something that's measurable over time.
Don't disparage society's oldest existing form of communication to just to simply "keep with the times". While most may have turned away from this forgotten form of marketing, the postal service still exists and rain or snow, the customer will receive your mail.